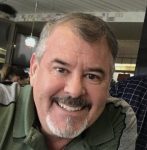 Dear Brother Knights and Families
I hope October finds everyone happy and in good health. Please continue to pray for families and friends that are first responders and those working in the medical field. We also want to remember to pray for Fr. Hottovy and all the school staff at St. Teresa's and Pius as they guide our youth through another challenging year. Their dedication is a blessing to all our students.
Our 2021 Tootsie Roll drive is set for this upcoming weekend, the 16th and 17th. With the drive cancelled in 2020, it is especially important that we have a successful outcome this year.
Volunteers are needed, so please contact myself or Tony if you can cover a 2 hour shift. We will be stationed at the entrance of the 50th and O Street. Hy-Vee from 9 to 3. Families are welcome to join our Knights so feel free to bring everyone along!! 100% of all proceeds go to help those in our community with cognitive disabilities and/or mental illness, so please consider joining me for this important fundraiser.
As always, I invite all our Knights and anyone who has an interest in learning more about the Knights of Columbus, to our monthly meetings.
God Bless and Vivat Jesus,
James McCarville
Grand Knight