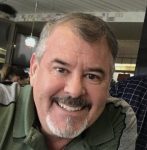 Dear Brother Knights and Families,
Summer is just around the corner and graduation plans are in full swing.
I pray that every graduate has a successful and happy future!
I hope all Mothers had a wonderful Mother's Day this last weekend. They are so deserving of love and praise and Mother's Day is an opportune time to let them know just how much they are appreciated!!
Please make an effort to attend our next meetings. We always have important discussions, heartfelt prayers and great companionship. In the next few weeks, I will announce the date for our K of C #833 Annual Awards Dinner after confirming the date and finalizing plans. This important evening will take place in June and I hope many of you will make the time to attend. It is important to recognize the sacrifice and hard work of so many of our Brothers.
Our next Big Fundraiser is just around the corner. 2022 Fireworks Sales are closing in fast. Let's make our tent #1 this year!
REMINDER… in June, Patriot Pete's (our firework supplier) will put on a free demonstration of the fireworks we will be selling. Having first hand knowledge of what we have available helps us meet our customers needs which helps increase sells. All Knights and families are invited to attend!! It's a great show, so grab some chairs, pack up some drinks, snacks and the kids and make an evening of it.
I look forward to seeing everyone at our next meeting. Really appreciate all our volunteers that make our Council #833 such a success!
God Bless and Vivat Jesus!
James McCarville,
Grand Knight