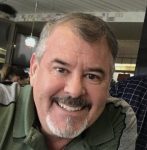 Dear Brother Knights and Families:
When you read this message, the Lenten season will be upon us. The term Lent, literally means spring. Spring is a time of renewal and hope. As Knights of Columbus, we should use this Holy Season as a time of reflection, sacrifice and prayer. Your faith and that of your Brother Knights, is strengthened when we become involved in the traditional Lenten practices of prayer, fasting and alms giving. May each of you have a holy and successful lent.
A big thank you to all the Knights and families that helped on our first night of this season's fish fry. Our first week was a great success!! We had a nice mix of dine in and drive thru business. We can always use additional help so please consider bringing the whole family and joining us for one or more Fridays.
While Lent is a time of prayer and sacrifice, it's also a great time to welcome new members to share in this time honored fraternal organization. Many men and their families attend our fish fries so it's a perfect time to show how the Knights of Columbus put our faith into action. Please be sure to welcome everyone and share our council's stories of fellowship and good works.
It is also the time of year where we get to nominate new officers. If you have a Knight in mind for a specific role or are interested in learning more about a position, be sure to reach out to me.
Our monthly Knights of Columbus meetings are a perfect blend of information and fellowship. Please join us for our next meeting.
Finally, let us all keep the people of Ukraine in our prayers. Let us pray for peace.
God bless you all, and I hope to see you in person this Friday! Vivat Jesus!!
James P. McCarville
Grand Knight