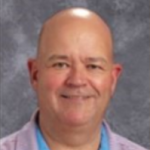 Brother Knights,
Happy Advent brother Knights!  What a wonderful season.  A season of candlelight, reflection, hope and wonder!  It is my hope that you and your family feel Christ's blessings upon you and those close to you.
As I reflect, I am thankful to be a part of our parish and Fitzgerald Council 833.  We do so many important things for others and it is my hope that the time, treasure and talent we share with others, this sense of caring, is passed on to the younger people of our parish, so they continue our work.
As a very proud father and grandfather, it is most joyful to me to see the wonder of the season in my grandchildren's eyes.  The gleam in their eyes as they look at decorated houses and Christmas trees gives me hope for a better world.  Not for me, but for our young people.  My grandsons, Weston and Lane, helped setup the St. Teresa nativity scenes along with John Lenich, Matt Schafers, Tony Schafers, John Weber, Randy Polak, Dan Wesolowski and myself.  The boys were particularly careful when placing Jesus in front of Mary and Joseph.  They were honored to put straw around Jesus to help keep him warm.  It warmed my heart to see.
I hope all of you have a Blessed Advent season and a very Merry Christmas.  I look forward to seeing you in the new year at our meetings and functions.
May God continue to bless us all,
Ron Schinkel
Grand Knight