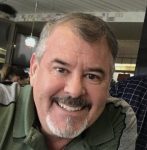 Dear Brother Knights and Families,
I would like to thank all the Knights and their families for helping make our 2021 Fish Fry a success!
Our Knights and families made it happen even with all the challenges we faced this year. Congratulations on a job well done!! As a THANK YOU to all, Lisa and I are hosting a Burger & Hot Dog grill out on Saturday, June 19th at 6 PM at the K of C Hall. I will do the grilling and Lisa will be baking some of her delicious chocolate brownies. Chips and cold drinks will be provided. All Knights and families are WELCOME!!
To follow the cook out, everyone is encouraged to travel out to the Abbott Sports Complex (7600 N. 70th st) for a preview of our fireworks!! This is sponsored by Patriot Pete's and is a great way for all our firework stand volunteer's to see first hand what we will be selling. Come out and pick your favorites!! All are welcome even if you can't make the cook out. Approximate start is dusk. Bring lawn chairs, blankets and bug spray!
As a child growing up in a Knights of Columbus family, I was blessed to have a Father that was dedicated to his role as a Knight. We couldn't wait for a chance to go along with dad to a K of C fundraiser and help out. We made new friends, learned new skills and most importantly
got to help raise money for our Catholic School and Church. I always felt good after helping the Knights. Please consider signing up as a firework stand volunteer. Children are welcome to come help too, when accompanied by an adult!! Please see the K of C 'Sign Up Genius' to sign up. Philip Paitz sent out an email on June 4th with information and the sign up site.
Don't forget to help Dad have a great Father's Day! Where would we be without the strength, support and love of our Dad!
—
"Crusade for Christ, Die with Christ, Vivat Jesus!"
James McCarville
Grand Knight, Fitzgerald Council 833