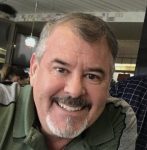 Dear Knights and Families,
A huge congratulations to our record breaking 2021 fireworks tent crews!! We did this with the smallest amount of volunteers we've ever had! Thank you to all the Knights who found time to help in our success and a BIG thanks to all the family members that assisted us. It was definitely a team effort with some amazing results.
The nonstop customers and happy smiles on both days was a testament to all of you and I was told we had the most family friendly tent in Lincoln.
Awesome work, Knights!!! I Thank You!!
Our monthly meetings are back to the pre-covid format and attendance continues to grow. I invite everyone to mark your calendars and come join us in prayer, meeting and fun social interaction with your brother knights. If you can't make it in person, join us on Zoom. The Zoom link is emailed out to all members before each meeting. We will have pizza and beverages following each meeting.
Thanks again to our fireworks tent SUPER CREWS!
God Bless and Vivat Jesus
James McCarville
Grand Knight