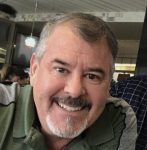 Dear Brother Knights and Families
Happy New Year 2021!! The older I get the more quickly the years pass, even one as challenging as 2020! For me, the start of a new year always brings hope. I am hoping and praying for the eradication of Covid 19, peace for our nation and health and happiness for all my Brother Knights. In the bible, we are reminded that hope is the confident expectation of what God has promised and its strength is in His faithfulness. As Knights of Columbus, it is our duty to bring hope to our family, friends and our community.
Actions speak louder than words! Let 2021 be the year to act!! Find someone in need and reach out to them. Give them God's hope.
January 16th at 1:00, is our Knights of Columbus free throw contest at St. Teresa's school gym. Please put on your Knights gear and come help our Brother Knight, Tom Hoffman with this fun event.
I pray all my Brother Knights are staying healthy and let us all continue to pray for our community, our nation and our world. Please consider attending our monthly meetings in person or via Zoom.
Vivat Jesus!!
James McCarville
Grand Knight